This is the first Banggood shipment to arrive and it included the LCD with rotary encoder and SD-Card reader as well as a so-called "MK3-heated bed" (more on that later!!), the belts and pulleys for X- and Y-Axis and a 3-pack of silicone E3D-nozzle covers.
LCD Assembly
The most exciting part here for me was the LCD, as I wasn't sure if it would fit. It had something with "Tarantula" in the description on Banggood (so probably it's a Tevo Tarantula part), but it looked to be right. My eye-measurement turned out to be correct and the LCD fits the printed part beautifully!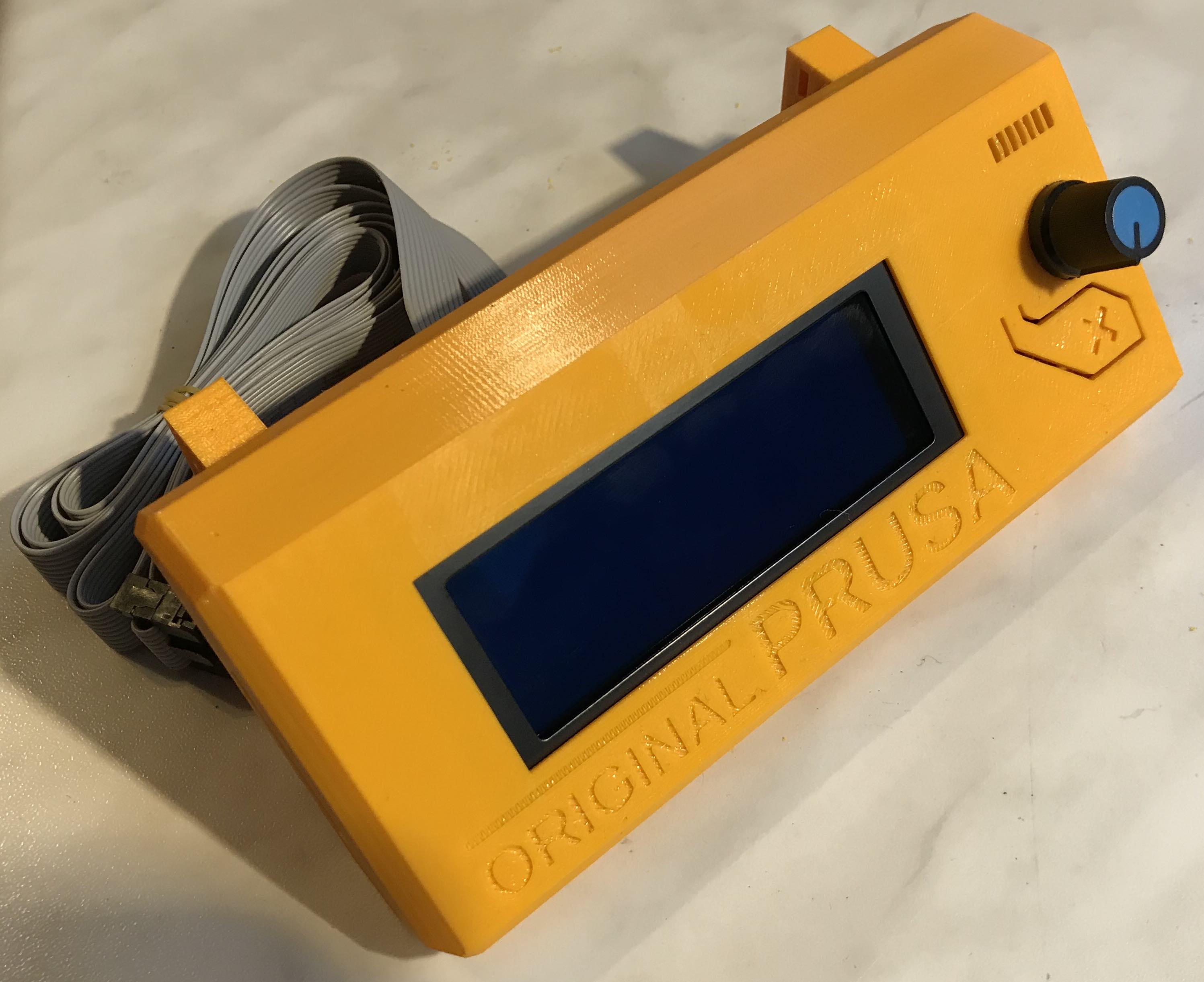 There's not a lot more to say about the LCD assembly, as I just did it like described in the Prusa i3 MK3 LCD Assembly guide. One last thing maybe: The rotary encoder part itself is too large so if I put the original printed knob on, it's like in mid-air and looks very hilarious so I just put the original cap back on ;-)
Maybe it's possible to swap just that part? I couldn't find much info on the internet, so help is appreciated! I really prefer the original knob, but for now it'll sit here like this.
Heatbed Issue
So with the heated bed there was one main issue: The corners are broken / bent inwards, destroying the mounting holes so this thing becomes unusable.
I've already contacted the support and they want to send me a new one. While this would be fine, I'm still trying to get a refund (PayPal or coupon, I order a lot there anyway) because I test-fit this "MK3"-bed onto my print of the Prusa i3 MK3 Y-Carriage and it doesn't fit!
Switch to a MK42 Heatbed
Of course, it wouldn'be too big of a deal to modify the carriage file, but I just realized that I really want a MK42 heated bed…. :D (the "original" Prusa MK2 heatbed)
A MK52 would be even better, as it would add the nice, new Prusa i3 MK3 feature: a removable, flexible, magnetic build plate. But it's already hard enough to find MK42 clones! - Yeah, cloned part again here, as a bed from Prusa will run you like around 100 bucks if I'm not wrong.
I had it ordered from Aliexpress today as this is the only shop that sells those at the reasonable price of 35€ including a (probably cloned) PEI sheet and all of the mounting hardware as well as a pre-installed thermistor.
I just realised how much better a MK42 bed is compared to the regular Chinese ones; just to name a few points (in no particular order):
More uniform heat distribution
Larger print area → Even better printer-footprint-to-build-area ratio
PEI build surface
The little part on the back left corner for cable strain relief (I had a melted heatbed wire on my A8 because of it getting loose!!)
9 Probing points allow for X-Y-calibration, in addition to the regular Z-calibration
This new bed from Aliexpress will take up to 6 weeks to arrive, but I still have a lot to do on the printer anyway and it's easily possible to put on the heatbed as the last step.
Also, as I seem to be keeping the broken one anyway (no matter if they send me a new one or refund the money), I might try to drill it if I should really get the whole project done very quickly and can't wait… ;-)
Time will tell!
Edit: Banggood very kindly refunded me the money and I'll get to keep the broken heatbed, great service!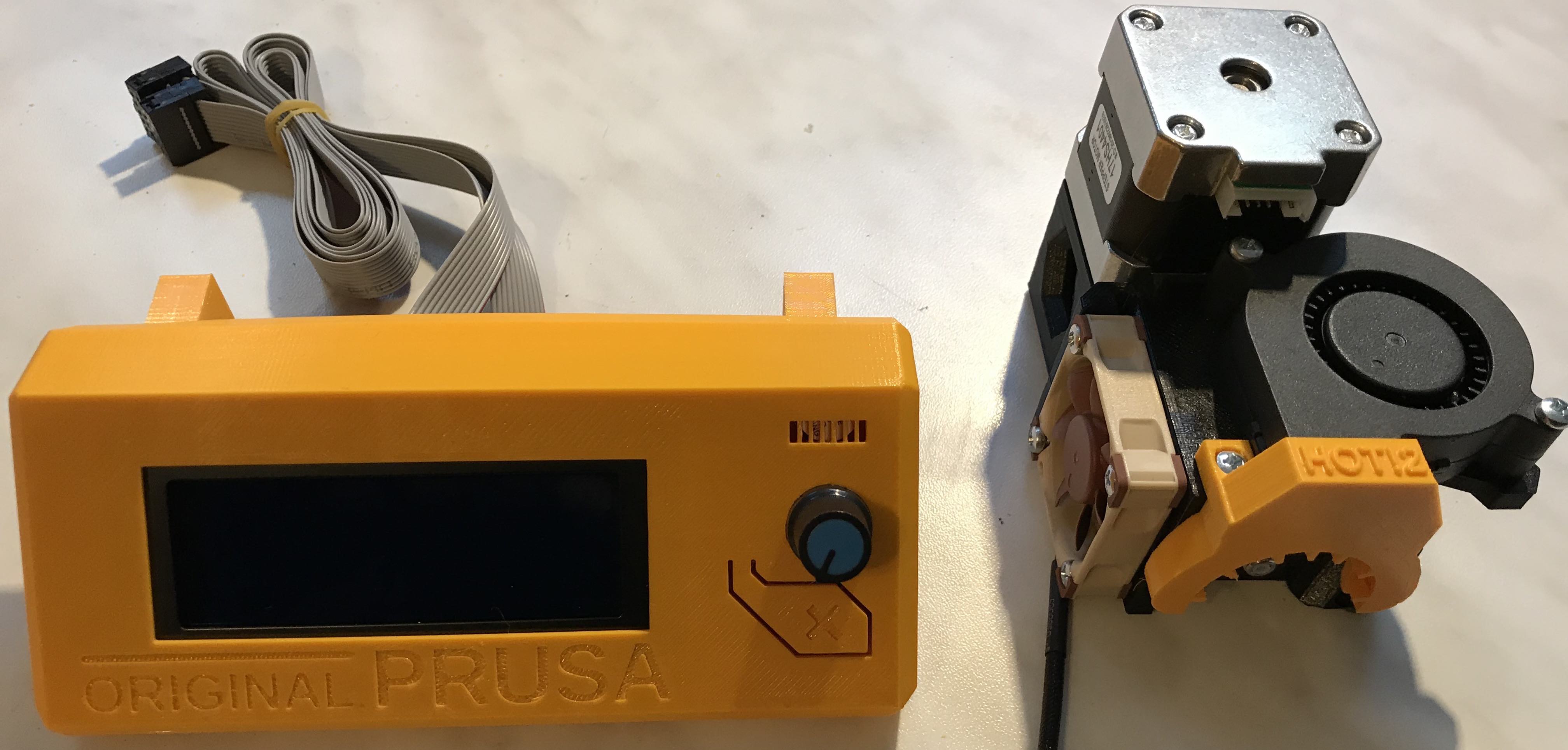 Stay tuned as next time, we'll hopefully cut the frame!